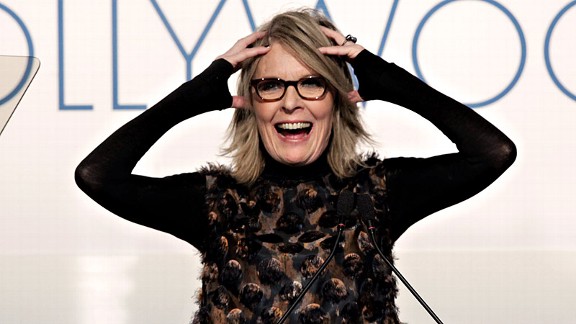 Diane Keaton wrote A Memoir! It's called Then Again! These are the key best excerpts from the People magazine three-pager about it. Boy, did I just fall in love with Diane Keaton for the billionth time. She's so self-deprecating and cute and charming and has no idea how beautiful she was and is. Just like in Annie Hall! I now carry a torch for her and Al Pacino.
1. She enjoyed kissing Mel Gibson for Mrs. Soffel. "I was like 39, and he was a baby! I got in the car to go home, and I kept reinventing that kiss. Over and over."
2. "That's why the title of my book is Then Again. Because you can go back! And almost reinvent those moments that meant so much."