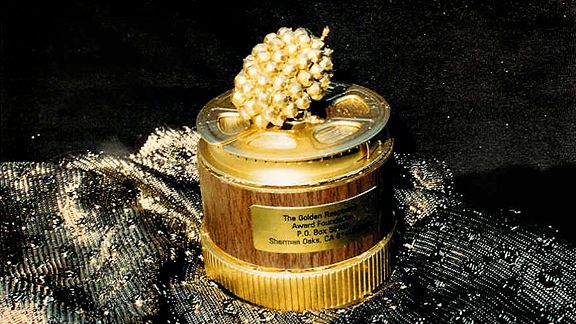 Once upon a time, it was easy for a working actress to pad her résumé with a Razzie for Worst Supporting Actress. Just pick a terrible script, play your wafer-thin girlfriend/wife/mom/coworker role as woodenly as possible, and then walk away with the gold(-painted raspberry). Hell, Faye Dunaway won a Razzie in 1993 for The Temp, and Estelle Getty in 1992 for Stop! Or My Mom Will Shoot.
Then came Madonna and the reign of the superhotties. The Worst Supporting Actress Razzie stopped rewarding bad performances in terrible movies and started rewarding the latest flash-in-the-pan babe who looks good on a press release. So awards started going to, yes, Madonna, Estella Warren, Britney Spears, Paris Hilton, Carmen Electra — nonactors all, for whom a Razzie is worth little more than a shrug. They don't understand, or care, that a Golden Raspberry is a feather in an actor's cap.
Let's give the Razzies back to the real actresses! The awards the past two years for Sienna Miller and Jessica Alba give us hope. We'll see if this coming January 23 the Razzies continue the trend.