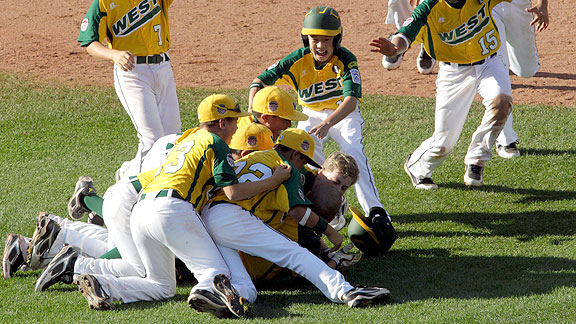 On Saturday, Shane Battier broadcast a complaint via Twitter.
"Why does the Little League World Series stop becoming a double elimination tourney at the American and foreign champ games? Makes no sense," he tweeted.
My first reaction when I saw this tweet wasn't to wonder why Battier, a professional basketball player, cared about fair play in youth baseball. Instead, I nodded my head, and felt a tiny bit vindicated. I'd been annoyed about the same thing all day, and thank god for Twitter, because where else could I find a venue for addressing the unfairness of something so … small?