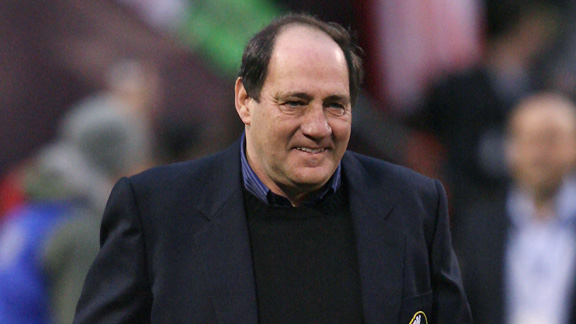 This week, the Men In Blazers review the confusion that is the Premier League transfer system, the dismal performance of U.S. Men's National Team, and their hopes for England's national side. They are joined by goal-scoring legend, Giorgio Chinaglia.
Listen to Wednesday's podcast here:
ESPN.com Podcenter
Subscribe to the Grantland Network on iTunes, and check out our podcasts page.
Previously on the Grantland Network:
Jonah Keri (with Cubs broadcaster Len Kasper):
ESPN.com Podcenter
Jonah Keri (with Dave Dameshek)
ESPN.com Podcenter
Men In Blazers
ESPN.com Podcenter
Bill Simmons and Gus Ramsey
ESPN.com Podcenter
Michael Davies and Roger Bennett host Men In Blazers on SiriusXM Ch. 92/207, Mondays and Fridays 9 a.m. EST. Follow them on Twitter at @embassydavies and @rogbennett or check out meninblazers.tumblr.com.
---
Follow Grantland on Twitter or check out Grantland's Facebook page.
Read more of The Triangle, Grantland's sports blog.
Contact us at triangle@grantland.com