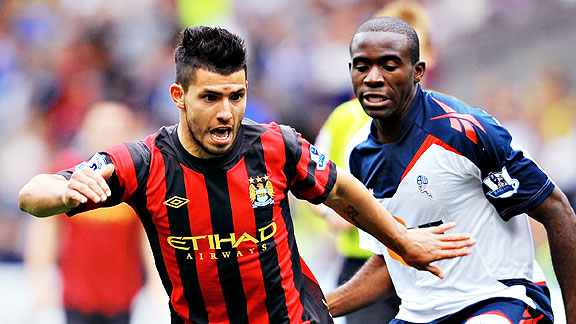 With the devastating emptiness of the international break firmly behind them, Roger and Michael return to discover soccer, America's sport of the future since 1972, making further inroads into U.S. popular culture.
The fully-blazered men discuss whether a two-team league is bad for the Premier League, decide on the greatest soccer movie of all time (SPOILER ALERT: It's not Ladybugs), and concoct a brilliant scheme to make a certain perennial 5th division dweller "America's Team."
Listen to Wednesday's podcast here:
Subscribe to the Grantland Network on iTunes, and check out our podcasts page.
Previously on the Grantland Network:
David Jacoby with Bill Simmons and The Challenge's Johnny Bananas.
Men In Blazers (Sept. 7 podcast)
Michael Davies and Roger Bennett host Men In Blazers on SiriusXM Ch. 92/207, Mondays and Fridays 9 a.m. EST. Follow them on Twitter at @embassydavies and @rogbennett or check out meninblazers.tumblr.com.
---
Follow Grantland on Twitter or check out Grantland's Facebook page.
Read more of The Triangle, Grantland's sports blog.
Contact us at triangle@grantland.com