The Best Thing About Gerald Henderson Throwing Down on Dwight Howard ...
By Chris Ryan on
It's a Lakers benchwarmer celebrating! I can't tell who that is, but I'm pretty sure that's Robert Sacre yanking him down. Any guesses, Lakers fans? [UPDATE: ET TU, ANTAWN?!]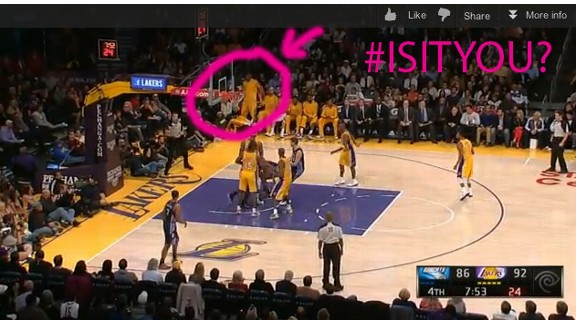 Can you imagine someone on the bench celebrating if this happened to Kobe? There's probably an ejection seat button on the tongue of Kobe's sneaker just for that occasion.