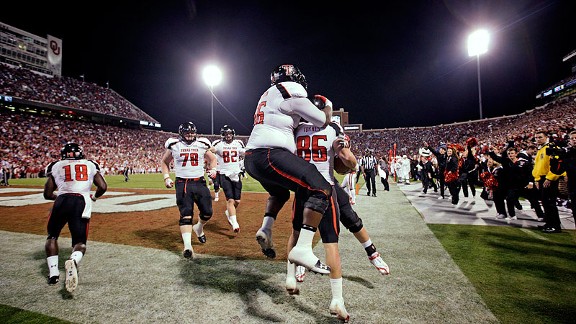 College football's eighth week came and went, but not without some serious stomach punches for a few prominent programs and fan bases. In today's pod, The Solid Verbal breaks down Kirk Cousins' Hail Mary, Oklahoma's poor showing, and the possibility of a BCS rematch between LSU and Alabama.
Plus, Ty Hildenbrandt and Dan Rubenstein discuss James Franklin's casual dress Saturday, Dayne Crist's bad karma, and Nick Foles' winning effort.
Listen to Monday's podcast here:
Subscribe to the Grantland Network on iTunes, and check out our podcasts page.
Previously on the Grantland Network:
Follow The Solid Verbal on Twitter at @solidverbal and e-mail Ty Hildenbrandt and Dan Rubenstein at solidverbal@gmail.com.
---
Follow Grantland on Twitter or check out Grantland's Facebook page.
Read more of The Triangle, Grantland's sports blog.
Contact us at triangle@grantland.com