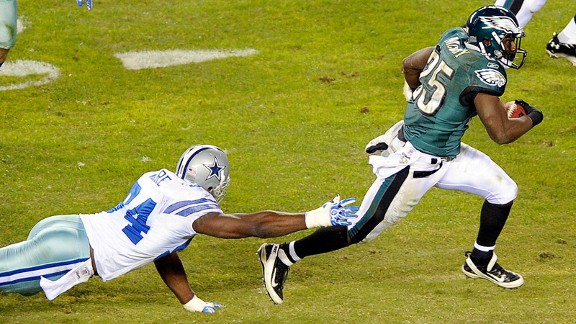 Cousin Sal and Bill Simmons discuss the national tragedy that is the Kris Humphries-Kim Kardashian divorce, review the Dallas Cowboys' performance on Sunday, and question the amount of camera time given to defensive coordinator Rob Ryan.
They also talk about whether Simmons is worried about the Patriots after New England's 25-17 loss to the Steelers, and guess the Week 9 NFL lines.
Find Monday's podcast here:
Previously on the B.S. Report:
Jane Leavy
Bill Simmons and John A. Walsh on Hunter S. Thompson
Subscribe to the BS Report and the Grantland Network on iTunes.
Bill Simmons is the editor-in-chief of Grantland, the host of the BS Report and the author of the recent New York Times no. 1 best-seller The Book of Basketball. Follow him on Twitter and check out his new home on Facebook.
---
Follow Grantland on Twitter or check out Grantland's Facebook page.
Read more of The Triangle, Grantland's sports blog.
Contact us at triangle@grantland.com