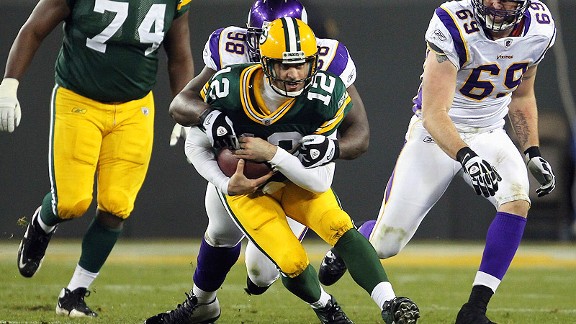 In case you were out living a life of leisure, here's what you missed in sports on Monday.
Aaron Rodgers threw three four touchdown passes and the Green Bay Packers improved to 9-0 with a 45-7 victory over the Minnesota Vikings. I'm trying to suppress a decade's worth of media influence here … God help me … I'm not strong enough … BRETTFAVREBRETTFAVREBRETTFAVRE.