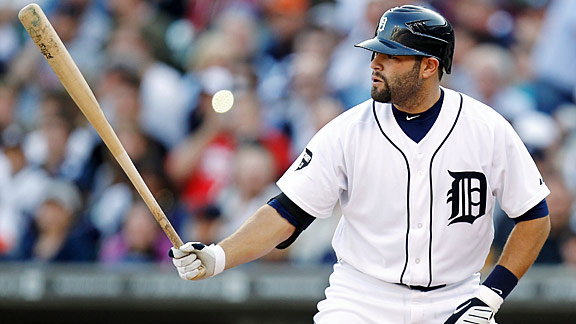 There are several reasons why Justin Verlander is getting more MVP love than any pitcher in years. Going 23-5 with a 2.36 ERA helps. So does playing for a winning team that's exceeded expectations.
But maybe the biggest reason Verlander's the biggest media darling since Shannon Stewart (circa 2003) boils down to the convoluted way in which MVPs are often chosen: He seems to have fewer great teammates than any other candidate on a contender. The Tigers are being painted as a mediocre team that Verlander carried to glory.
Which is a big, steaming pile of wrong.