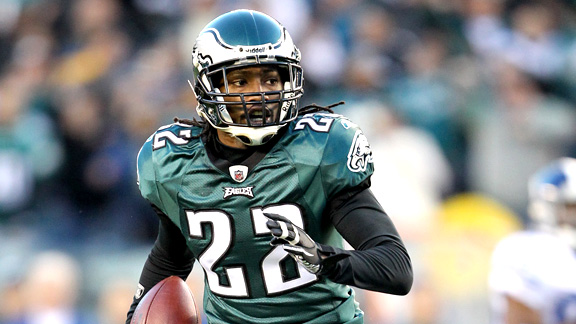 I have no metric to really quantify how bad the Philadelphia Eagles defense has looked this season other than "a couple dozen."
I have slammed my head into a flat surface "a couple dozen" times since this season began, watching missed tackle after missed tackle, carving "WEAPON X. 1996-2008" into my arm.
Oh my God. What a great Philadelphia Eagle. Look how he runs up to players on the opposing team and knocks them down! I feel like that is such a sound defensive philosophy. Hit dudes!