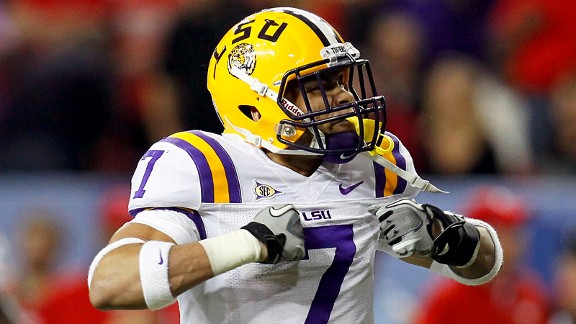 I believe the premise has been sufficiently introduced by the title, so I shall tarry no further.
1.There Will Be a Rematch
This is depressing enough to me that I can barely muster the energy to dispute it. Like most reasonable people, I do believe that Alabama and LSU are the two best teams in the country. But I don't care. They played, the Crimson Tide lost. That was their national title shot. Everyone knew the winner of that game would likely make the BCS title game; it's not like the stakes were a secret. And as long as there's a legitimate one-loss team somewhere out there, preferably one who finished the season on a high note (sorry, Houston), that team should get a crack. Obviously, that team exists in Oklahoma State. With a 44-10 win over Oklahoma, the Cowboys stated their case emphatically.