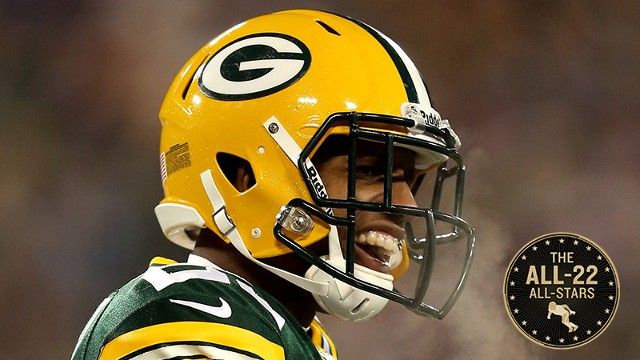 The All-22 All-Star Team is an attempt to provide some insight on the NFL's 22 most underappreciated players. Some will be All-Pros who haven't fully gotten their due; some will be names few casual fans have ever heard. All will, for one reason or another, have been overlooked.
The concept isn't new. It was first implemented in 1992, when Dom Capers arrived in Pittsburgh as a first-time defensive coordinator for Bill Cowher's new Steelers staff. As any new coach would, Capers spent his early days surveying the talent in place. The latest in Pittsburgh's lineage of defensive stars was Rod Woodson, then a 26-year-old cornerback fresh off his third straight trip to the Pro Bowl. In evaluating Woodson, it struck Capers that maybe there was a way in which his best defensive back could have even more impact on the game. Lined up on a receiver outside the numbers, there was only so much Woodson could do to influence a given game. But moving him inside, to the nickelback in passing situations, could really change the makeup of the game.
"My feeling when I looked at Rod outside was that he was matched up one-on-one, and he'd do his job, but I thought he could be a lot bigger factor in the game putting him inside," Capers says. "He's closer to the ball, he could get his hands on more balls, and you could blitz him. He's going to make a lot of plays." In his second year in Capers's defense, Woodson was named Defensive Player of the Year.
Seventeen years later, Capers had déjà vu. The only difference was the Woodson. When Capers came to Green Bay in 2009, Charles Woodson was the team's best defensive player. For Charles, it took less than two years for him to become the Packers' nickel corner. That season, he was the league's Defensive Player of the Year and the team finished 11-5.