Pacers coach Frank Vogel's decision to sit Roy Hibbert for the last defensive possession of Game 1 of the Eastern Conference finals was perhaps the most infamous substitution in NBA playoff history. Immediately after LeBron James's left-handed layup in overtime ended that amazing game, the hoops Twittersphere began second-guessing Vogel's late-game tactics; many were quick to criticize his final lineup and that gaping, Hibbert-shaped hole in the restricted area.
The Heat needed two points in two seconds, a tall task for any basketball team. Fortunately for Miami, it had LeBron James on the roster, and the most efficient shot in the entire NBA this season was a LeBron James close-range shot. During the regular season, James made a staggering 72 percent of his 637 close-range attempts. If Miami could find some way to get James a shot near the basket, it would have a decent chance of winning the game.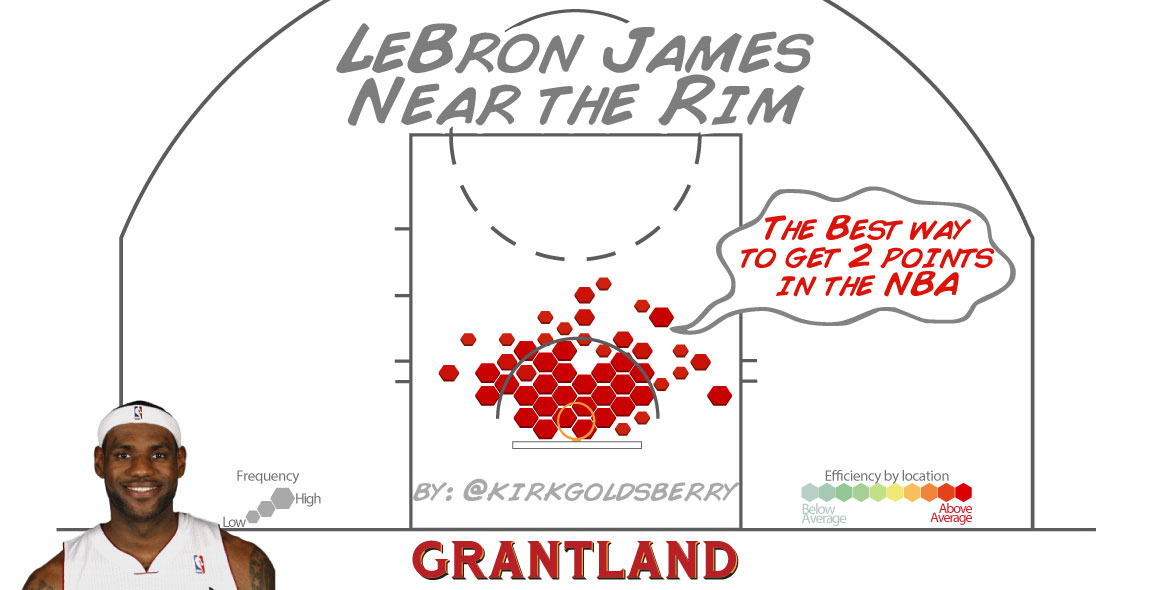 That's exactly what Miami did, and the game-winning shot looked a lot like the exact kind of shot that Hibbert is paid max money to stop, something James is probably aware of.