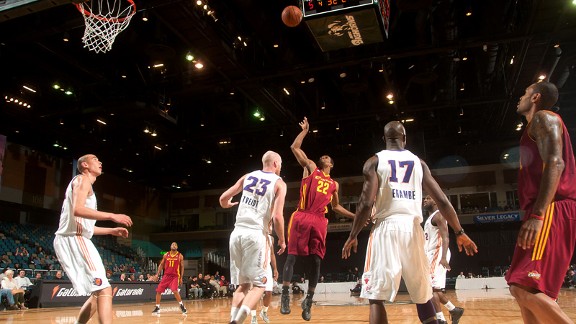 I've attended the NBA D-League Showcase for five years. I've been to the event in Sioux Falls, South Dakota, and watched prospects at South Padre Island, Texas.
But this year — after spending four days holed up in a small gym in Reno as I watched 12-hour sessions of middling basketball — I started to develop an interesting impression.
It seems like NBA Commissioner David Stern's vision might finally be coming to fruition.
The NBA Development League is (slowly but surely) creeping toward its goal of becoming a proper minor league farm system for basketball, even if there's still plenty of work left to do.