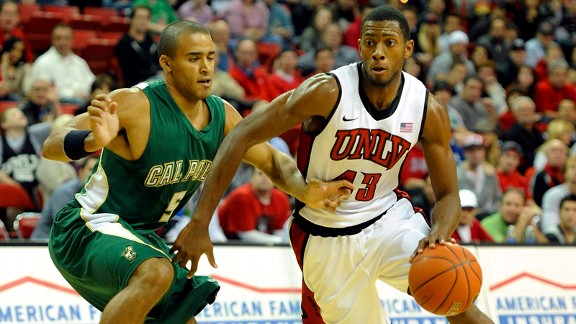 May 7, 2010: UCLA coach Ben Howland bids freshman Mike Moser farewell.
Howland: "I'm supportive of him finding a program where he will have a chance to play more minutes than we envision he will have here."
Moser: "I feel it is necessary for me personally, to make a move somewhere else so I can play."
Nov. 26, 2011: Moser plays 31 minutes, scoring 16 points and grabbing 18 rebounds — outplaying potential lottery picks John Henson and Tyler Zeller — while helping UNLV knock off top-ranked North Carolina.
Four days later, he scores 34 points and grabs 10 rebounds in a double-overtime win at UC-Santa Barbara, bringing his team's record to 8-0 on the season.