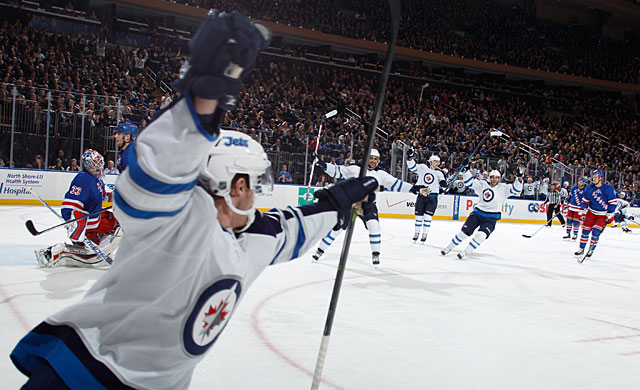 Welcome to a weekly grab bag of thoughts and observations from the past few days and/or decades of NHL hockey.
The Three Stars of Comedy
Recognizing the NHL personalities from around the league this week (and last week) who produced the most comedic fodder for fans.
The third star: Paul Steigerwald regrets taking Marc-Andre Fleury in his fantasy league
Fleury has had a reasonably strong rebound season so far, but he gave up a goal he'd like back during Tuesday's game against the Islanders. To his credit, Penguins play-by-play man Paul Steigerwald almost managed to suppress his exasperation. Almost.
The second star: Peter Budaj is just yanking your stick
Fine, these next two are actually from last week. But we had the week off, so we're using them here. Besides, how often do you get to see a backup goalie mess with the league's best player while he's trying to … do whatever it is Sidney Crosby is doing here. Hey, at least Crosby didn't fall off the bench, right? Man, that would be embarrassing.
The first star: Cam Fowler was right here a second ago
OK, sure, you just fell off your own bench and landed on your butt in front of 15,000 fans and a televised audience, but at least you can count on your teammates to support you in your moment of oh never mind they're laughing at you, too.