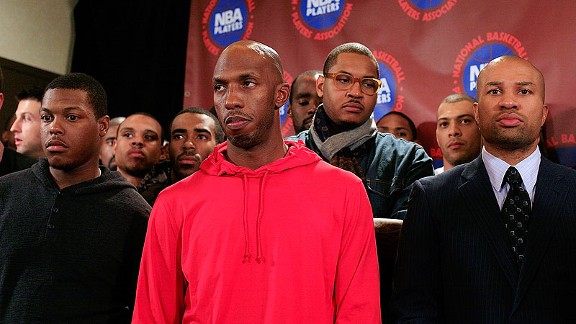 We're in yet another NBA-less week of November, and the labor talks between the players and owners took an ugly turn last week when the NBPA dissolved its union and players filed antitrust suits. With a lawsuit already pending in New York between the owners and the players, we have now officially moved from the sometimes-contentious collective bargaining phase to always-contentious litigation period.
And, instead of battling over BRI and salary-cap exceptions, the players and owners, represented by some of the best litigators and antitrust lawyers in the country, will now battle over labor exemptions and antitrust violations. In other words, as some have put it, basketball fans are about to enter a "nuclear winter," the "doomsday scenario," and "a foul, hilarious, and surprisingly heartwarming holiday experience that utilizes its eye-popping technology to take gross-out humor to a new level." (That last one may refer to A Very Harold & Kumar 3D Christmas.)
I'm not here to talk about why things broke down. Instead, I want to talk about how we put them back together — how do we go from no union, no collective bargaining talks, and antitrust suits to an NBA season? It will be a bumpy road, and we might not get there in time to save the season, but here are some of the answers to the key questions that might arise over the next several weeks of this fight.