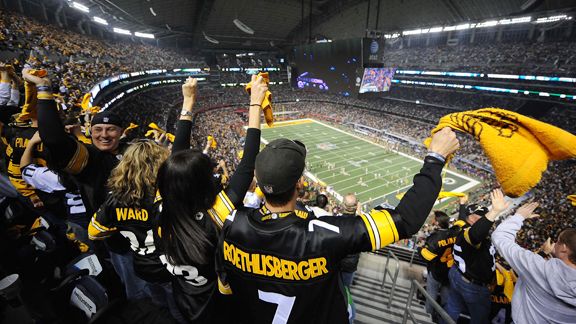 Following the Texas Rangers' World Series loss, Dave Tarrant, of the Dallas Morning News, decided to give up sports for a year. "I'm determined to cut my obsession with sports," he wrote on his blog. "I want my life back. ... Haunted by all the time I've spent on the couch watching my team on the tube, I'm turning it off." His e-mails with Michael Kruse, a staff writer at the St. Petersburg Times and a contributing writer for Grantland, detail his his first true test -- his first Sunday without the NFL.
From: Tarrant, David
To: Kruse, Michael
This is my first Sunday in self-imposed exile. I'm taking a year off from watching sports. For about 50 years, I've been your average fan, riding the ups and downs of my teams. In my case, it all started in the early 1960s in Pittsburgh. Bill Mazeroski's dramatic bottom-of-the-9th home run beat the Yankees in Game 7 of the 1960 World Series and transformed a city better known for its belching smokestacks and woeful sports teams. The Pirates and Steelers were awful in the 1950s. When I moved to Dallas in my mid-20s, I adopted the colorful weak sisters of the local franchises -- the Texas Rangers and the Dallas Mavericks. No Cowboys for me, thank you. I remained a diehard Steelers fan. Over the years, I followed my four teams -- Pirates, Steelers, Rangers and Mavericks -- through thick and thin. In the late 1980s, when I went to work for a few years in Germany, I checked the box scores every day in Stars and Stripes or the International Herald Tribune.