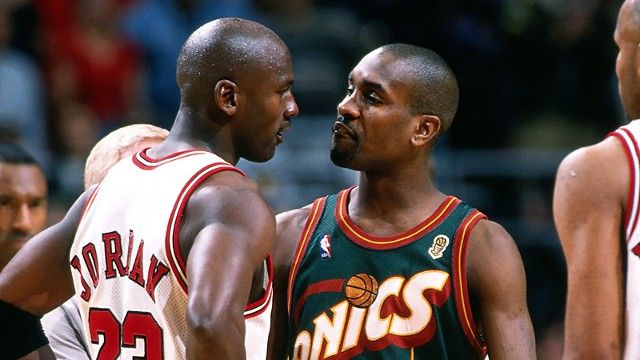 You may have seen this story floating around the Internet today. Example:
Gary Payton says John Stockton was harder to guard than Michael Jordan. "You never could get in his head." (via @YahooSports)

— SportsCenter (@SportsCenter) September 3, 2013
As he told Marc J. Spears over at Yahoo Sports, "Those battles [with Jordan] were a little easier. I would have Jordan get mad at me and go back at me. He knew he was really talented and could do whatever he wanted to. But [Stockton] was more of a challenge to me than guarding someone that would talk back to me. When you talk back to me and say something to me it made my game go to another level. John was one who wouldn't say nothing and you couldn't figure him out. He'd keep going in the pick and rolls and he and Karl Malone would score a big bucket. At times I would guard Jordan and get him mad and into other things."