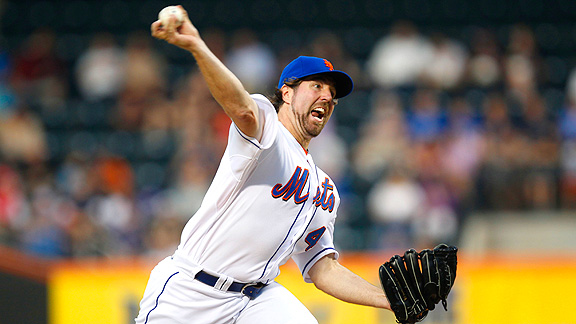 Jonah Keri talks to R.A. Dickey, knuckleball pitcher and Renaissance Man for the New York Mets.
Herein, we learn about the Mets' Star Wars Night, the medical mystery that is a UCL-less pitcher, the trials and travails of a baseball journeyman, Dickey's charity work, and of course, Dickey Face.
Listen to Tuesday's podcast here:
Subscribe to the Grantland Network on iTunes, and check out our podcasts page.