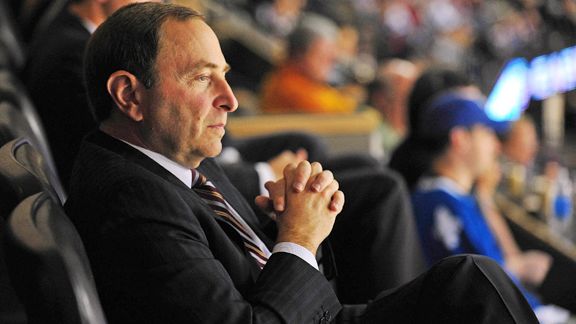 The NHL's shadowy-titled Board of Governors gathered Monday and Tuesday in the hockey mecca of Pebble Beach, Calif. The agenda included a player-safety update and discussion about the upcoming CBA talks, but the sexiest, most anticipated, and most controversial topic in the months leading up to the meeting was league realignment.
The league's system, comprising of six divisions split between Eastern and Western conferences, has had its doubters for years, but then the Atlanta Thrashers relocated to Winnipeg, resulting in the temporary absurdity of the Jets in the "Southeast" Division. That finally forced the NHL's hand. The Board had two disparate solutions to consider, both of which would need votes from at least 20 of the 30 NHL teams to pass. They could either settle on a simple one-for-one swap between Winnipeg and one of the easternmost Western Conference teams, or approve an all-out reimagining of the entire system.
On Monday, by a 26-4 vote, the latter option won out. The new plan is described and discussed in detail by ESPN's Scott Burnside and Craig Custance here (I like how they appear to be broadcasting from either a Pebble Beach bonfire or the Vancouver Stanley Cup riots.)
The basics: The NHL will split into four conferences of seven or eight teams each, with conference groupings based largely on time zones. Teams will play conference opponents up to six times (three home, three away) during the regular season, and will play every nonconference team in the league twice (once home, once away). The top four teams in each conference will play one another in the first two rounds of the playoffs, with the winner of each of these mini-tournaments advancing to the Stanley Cup semifinals.
Here's a look at who wins under the new arrangement, who loses, and who is headed for a shootout.