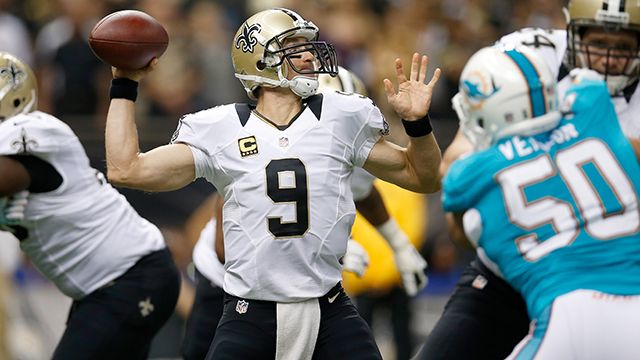 In case you were busy watching Senator Ted Cruz do his best Eli Manning impression, here's what you missed in sports on Monday:
The New Orleans Saints outclassed the previously unbeaten Miami Dolphins in a 38-17 win, sending a message to the rest of the NFL that they are prepared, after a down year, to return to the ranks of the league's elite. Fortunately we here at ALN got an exclusive leaked copy of the text of that message; here it is in its entirety:

Dear Denver, Seattle, New England, and San Francisco, um, Kansas City? Sure, why not. Kansas City,

Hey, guys, it's the Saints. How are you? We feel like we really lost touch with ya'll last year. And that's our fault. We hate to lay blame or make excuses, but in this case we really feel we must. So much was going on with us, and our coach, and Roger. It's always hard when you get hurt by the ones you love, especially when they aren't being paid to hurt you. But we've moved on, and we'd like to think you guys have too. I heard some of you are even still friends with Roger. That's fine. Seriously, it's fine. That's fine. It's all just fine. Fine. Whatever. You are the company you keep, is what we say down in New Orleans, but do what you must.