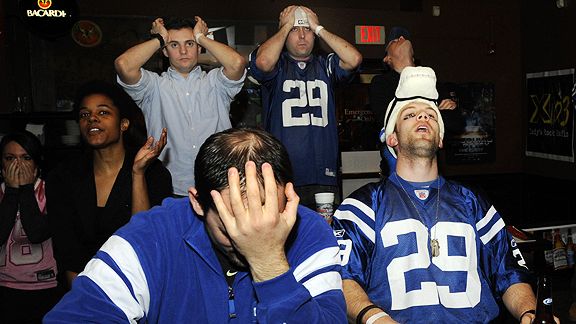 First off, anybody who clicked this blog post is a sick soul who likes to revel in the pain of others. The bad news is, that makes you an emotionally stunted human. The good news is, you're among friends.
One of our main gambits here at Grantland is to chronicle the misfortune of others, and I like to think we approach the task with just the right amount of glee. How else can you explain the dual act of convening a panel to vote on the city facing the toughest time in sports, and then mocking them? We're the bad guys in this movie, and there's no uplifting ending. In fact, the ending is the saddest part of all — the most depressed city. It's a little like Forrest Gump, if Gump had accidentally fallen into a manhole in the first 20 minutes and the rest of the movie was about Lieutenant Dan getting progressively angrier in a traffic jam.
And now it's November, which is a sad month in its own right, what with all those turkeys being hunted. So as you might guess, we're in pretty high spirits.