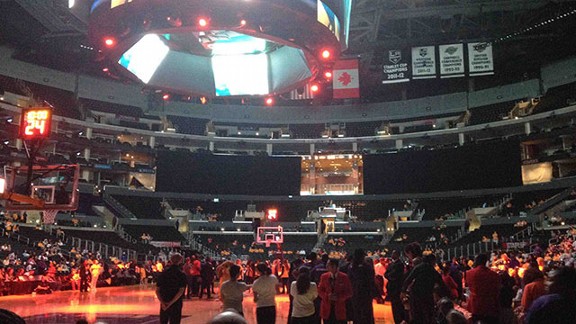 The management at my apartment complex guaranteed that I would have a good time Thursday night. They offered each resident complimentary tickets to Game 1 of the Sparks-Mercury Western Conference semifinals. Being a huge sucker for free sporting events and grabbing desperately for any reason to avoid doing the dishes sitting in the sink, I knew I had my night planned out for me.
A friend and I made our way inside, grabbed some nachos, and headed to our seats. Section 105? Row F? As in … floor? The closest I had sat prior was the second level, where everything on the big screen is much clearer than the action on the court.
I walked in just as Candace Parker was announced as the league's MVP. I took a look at the roster and saw more than a few familiar names. As someone who covered Duke's women's basketball team in college, the names Lindsey Harding, Alana Beard, Nneka Ogwumike, Kristi Toliver, Brittney Griner, and Krystal Thomas all brought back a feeling of nostalgia and pride.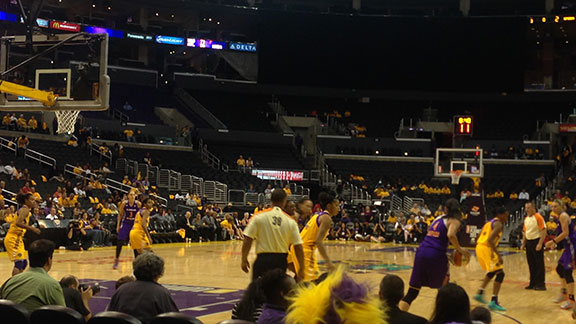 Seeing Griner was an experience in itself.