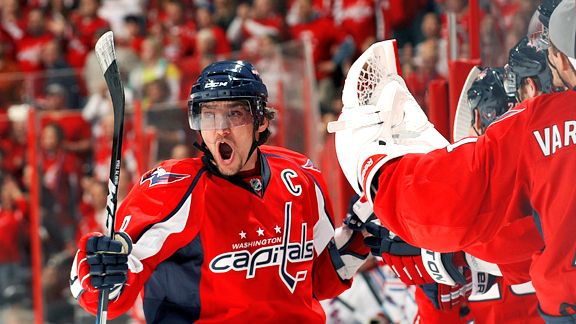 Hockey's Three Stars of Comedy is a monthly feature that will recognize the three NHL personalities from around the league who produced the most comedic fodder for fans. It will appear every month during the regular season, unlike Eric Staal.

The Honorable Mentions
Craig Smith, Nashville Predators
Experts agree that there are three unbreakable records in hockey: Glenn Hall's 502 consecutive games played in goal, Wayne Gretzky's 2,857 career points, and Patrick Stefan's "worst choke job while all alone in front of an empty net."
While he didn't quite reach Stefan's level, Smith came close against the Maple Leafs. Alone and just inches outside of the crease, Smith managed to not only miss the net but somehow fire the puck into the upper deck. He then went to the bench and delivered one of the best "Please take the camera off me so I can try to swallow my own tongue" looks of all time.