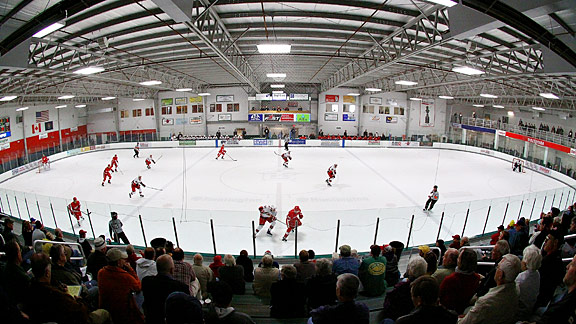 Outside the Centre Ice Arena in Traverse City, Mich., a man talked on his cell phone and described the scene inside the rink.
"You should see them," he said. "They all walk in together and they all wear the same thing. They've got on these jackets with the team logos, and slacks. They're all glued to their BlackBerries and phones. These guys, they can't stay in one place for even 10 minutes. They're always looking around."
It was, I thought as I eavesdropped, an apt description of the eight teams' worth of hockey hopefuls gathered in the beautiful lakeside town in northwestern Michigan for the 2011 NHL Prospects Tournament, a five-day exhibition of players who could someday be the league's future stars.
But the man wasn't talking about, as everyone refers to them, the kids.
"These scouts, they're like, all former players," he continued. "None of them can sit still."