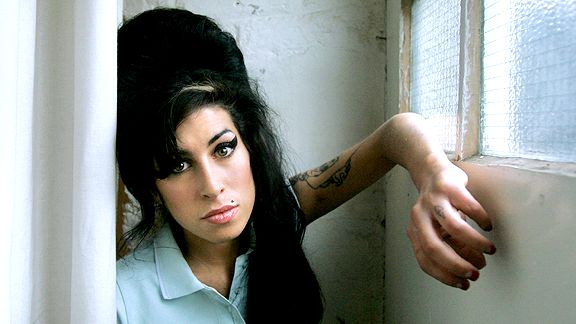 Presented in no particular order, here's a look at some of our favorite Grantland pieces from the past week.
By Chuck Klosterman
"This is the finest performance of Edgar Winter's 'Frankenstein' you will ever experience on a computer. Now, it's possible that sentence means nothing to you, and perhaps the very idea of watching a nine-minute instrumental from 1973 strikes you as ridiculous and irrelevant and weird. If so, that's a totally reasonable thing to think and feel, and I have no interest in persuading you otherwise."
Occasional Dispatches from the Republic of Anhedonia: Part 3 and Part 4
By Colson Whitehead
"Like my first sexual experience, my time at the World Series of Poker didn't last long … is how I would have started this section if I'd been eliminated the first day. But I wasn't. Suck it, Entropy. We have an appointment, my old friend, but not today."
(Read the first two installments of this series here and here, and the whole damn thing here.)

By Bill Simmons
"Less than 48 hours before the 2011 Boston Marathon, normally the happiest (and drunkest) day of the year in Massachusetts, the 2-10 Red Sox limped into Fenway to host the Blue Jays. I specifically remember waking up that morning, staring at the American League standings in horror (2 and 10!!!), taking a big gulp, then researching yearly records on baseball-reference.com. Our past 10 AL wild card teams finished with 95, 95, 95, 94, 95, 95, 98, 95, 99 and 102 wins. Unless Tampa and New York tanked as well, the Sox needed to finish 93-47 just for a wild card. That's a 100-win pace that, on the morning of April 16, seemed about as likely as Whitey Bulger being caught in Santa Monica."
By Rafe Bartholomew
"Rich men treat themselves on their birthdays. They buy a fancy watch or Cuban cigars or a top-of-the-line set of golf clubs. Some go all-out and purchase a Porsche or Range Rover. And then there are men who dare to dream far larger dreams, like Filipino tycoon Manuel V. Pangilinan. MVP, as he's known in Manila, turned 65 in July and celebrated by hiring nine NBA players to fly to the Philippines for a series of exhibition games."
By Chris Jones
"Boxing witnessed a rarity on Saturday night in Las Vegas: not just a fight of relative consequence — when the dominant English junior welterweight Amir Khan faced American part-champ Zab Judah — but a body-shot knockout. In the fifth round, Khan lifted a right hand directly into Judah's beltline. It was one of those singular punches that boxing's remaining fans will talk about for a long time. Everyone will remember the night when Zab Judah's bladder exploded. It was awesome."
By Jay Caspian Kang
"At first, I wanted to dislike her. Mostly because the dregs of my hard-knock hip-hop wannabe adolescence objected to the idea of a white girl fronting what was undeniably the coolest doo-wop band in the world. The next day, I downloaded Back to Black, played it on repeat, and wrote something very bad and very earnest about the 'arranged marriage between soul and hip-hop,' and how it was 'interesting' and 'predictable' that the two had finally given birth to a gawky girl from England. I was wrong, of course — at least as wrong as someone can be about pop music — but when I heard the news on Saturday that Amy Winehouse had been found dead in her apartment in London, I dug that document up out of my hard drive, read it over, and wondered if there would ever again be a moment when the process of building pop-star golems out of vintage threads would yield someone as charismatic, and, yes, authentic, as Amy Winehouse."
The NFL Free Agent Signing Period: Day 1, Day 2, and Day 3
By Bill Barnwell
"The only notable trade of [Tuesday] saw the Redskins tentatively agree to deal Donovan McNabb to the Vikings in exchange for a pair of late-round draft picks. The deal was an example of everything the Redskins franchise does wrong under Daniel Snyder."
By Bill Simmons
Bill Simmons covers all the latest NFL trades and signings with Mike Lombardi and Bill Barnwell. Plus, House issues a heartfelt goodbye to Albert Haynesworth.
By Andy Greenwald
"In her unprecendented two-decade run on of cinematic cuckoldry, [Julianne] Moore has demonstrated true straying power, cheating on men and women, on the eldery and with twentysomethings. She's had affairs with Oscar nominees and with the star of Police Academy 5 and shared forbidden French kisses in both English and Boston accents. At this point, her very presence in a movie alerts us to an unstable sexuality lurking just below the surface — or at least at the bottom of that extra glass of Chardonnay. She's a marriage-wrecking, conflict-creating, ginger-haired Jezebel."
By Michael Weinreb
"I do not know who authored the instructions for STATIS PRO BASEBALL, but only an adult would have the audacity to suggest spreading out the varied bits and pieces of an intricate baseball simulation on a dining room table. No suburban American child could ever have conceived such a thing, because we had a studio apartment of our own, a cool, dark fortress with shag carpeting and wood paneling and a dropped ceiling that withered under the prolonged pounding of a Nerf football. Down here, we had unrestricted access to a third-string television and a record player and an overstuffed chair the shade of fine mustard and an aluminum folding table in the corner near the washing machine. Down here was a place for holding epic slumber parties and watching scrambled HBO. Down here was where we opened the box and unfolded the game board and read the instruction manual until we comprehended just enough of it to begin playing the game on our own."